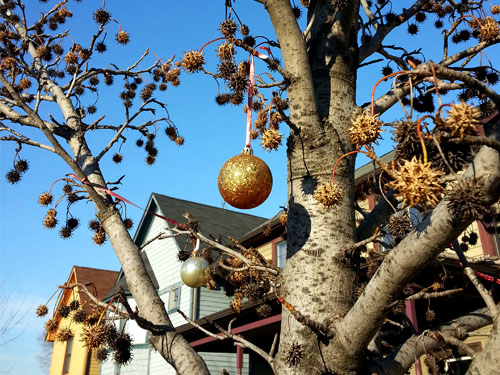 Recent walks have been full of sightings of things decorated for Christmas, people out decorating for Christmas (inflating a large pink and white Hello Kitty may take the cake as most festive), and birds eyeing decorations for housing opportunities.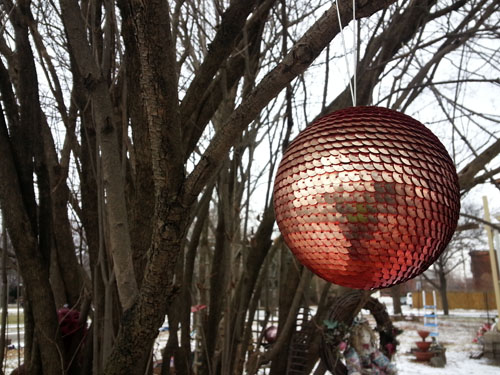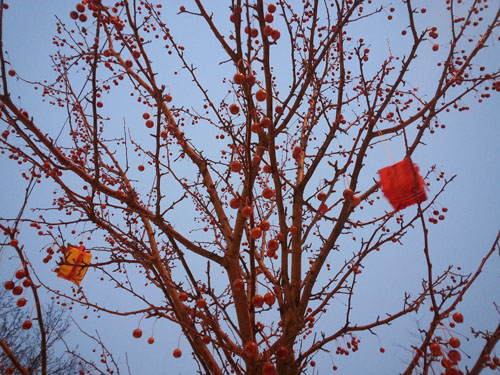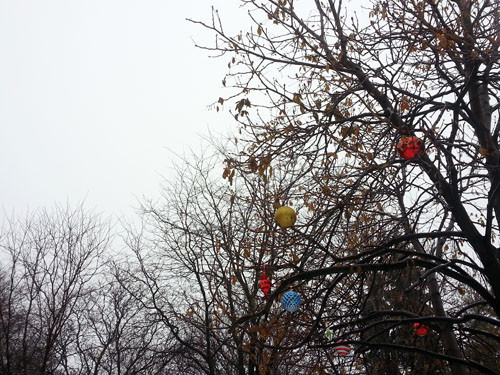 These decorations were right up our alley, although the footwear seemed a bit ambitious given the weather.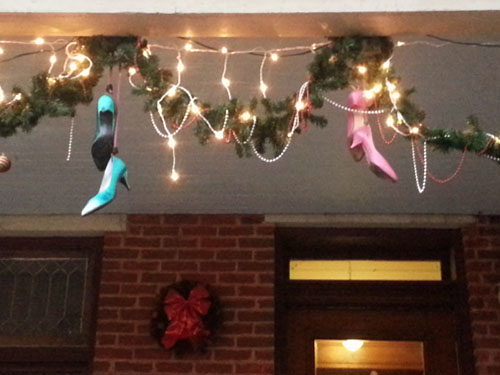 As the holidays begin, #25daysofchristmaslights is drawing to a close. Here's a last-minute one that's by no means the most ostentatious, but charming nonetheless.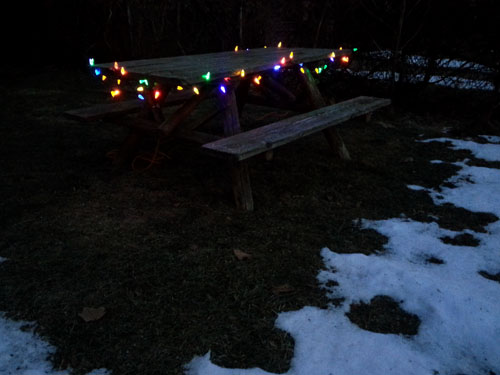 Which holiday displays have been brightening up your walks?