A lot of the wonders of walking were most elegantly summed up in children's book I read long ago. Pippi Longstocking, famed pirate heroine and vanquisher of boredom everywhere, knows a lot more about walking than your average grown-up. One morning, while Pippi is busy baking a modest five hundred cordiform pepparkakor, a kind of Swedish cookie, her neighbors Tommy and Annika visit. When she finishes, Tommy, like your average bored, screen-sucking kid, asks, "What are we going to do now?"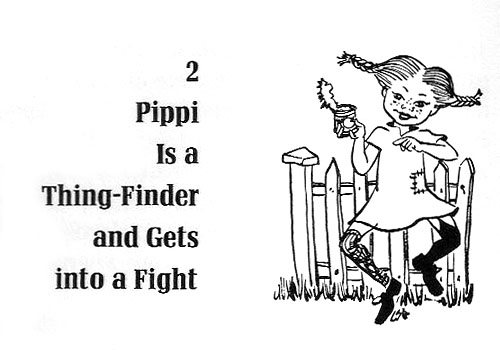 "I don't know what you are going to do," said Pippi, "but I know I can't lie around and be lazy. I am a Thing-Finder, and when you're a Thing-Finder you don't have a minute to spare."
"What did you say you are?" asked Annika.
"A Thing-Finder."
"What's that?" asked Tommy.
"Somebody who hunts for things, naturally. What else could it be?" said Pippi as she swept all the flour left on the floor into a little pile.
"The whole world is full of things, and somebody has to look for them. And that's just what a Thing-Finder does," she finished.
"What kind of things?" asked Annika.
"Oh, all kinds," said Pippi. "Lumps of gold, ostrich feathers, dead rats, candy snapcrackers, little tiny screws, and things like that."

Tommy and Annika thought it sounded as if it would be fun and wanted very much to be Thing-Finders too, although Tommy did say he hoped he'd find a lump of gold and not a tiny little screw.

"We shall see what we shall see," said Pippi. "One always finds something."
The children set off on their own, like few children have the luxury of doing today. Pippi thought it would be best to keep to urban surroundings, as most things to be found are where the people are. She tells Tommy and Annika about the incredible things she's found in the forest, and she would of course tell you too, if you read the book.
Tommy and Annika looked at Pippi to see just how a Thing-Finder acted. Pippi ran from one side of the road to the other, shaded her eyes with her hand, and hunted and hunted. Sometimes she crawled on her hands and knees, stuck her hands in between the pickets of a fence, and then said in a disappointed tone, "Oh, dear! I was sure I saw a lump of gold."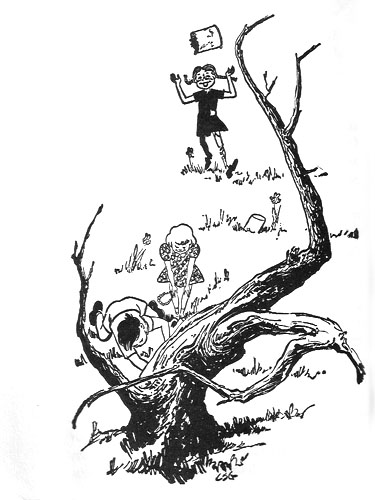 Thing-finding, like Pippi instructs her friends, can be as humble a pursuit as finding rusty tin cans and dead rats to hunting down prizes like gold. Today, I investigated a mesmerizing beacon that turned out to be a roadkill e-cig. Any takers?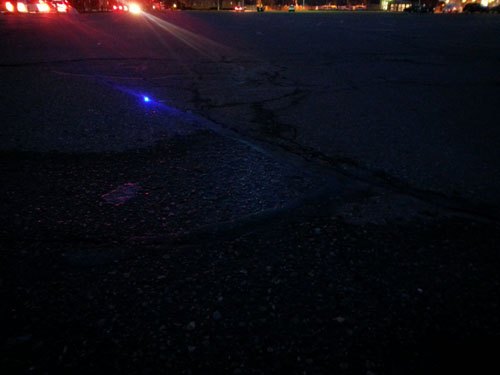 It's not the find but the perceptual game that matters, looking at your surroundings to connect seemingly disparate things together, to find new ways of making sense of the world. This can be as silly and undignified as stringing together some weird narrative to explain all those sad useless mattresses lying around, as the Walthamstow Tourist Board did this week. They're also doing commendable work with the lost pair of shoes population. It's all good, as long as, like Pippi, we're wandering around and paying attention.
Suddenly Pippi gave a terrific yell. "Well, I never saw the like," she cried, as she picked up a large, rusty old tin can from the grass. "What a find! What a find! Cans — that's something you can never have too many of."
Tommy looked at the can doubtfully. "What can you use it for?"
"Oh, you can use it in all sorts of ways," said Pippi. "One way is to put cookies in it. Then it becomes a delightful Jar with Cookies. Another way is not to put cookies in it. Then it becomes a Jar without Cookies. That certainly isn't quite so delightful, but still that's good too."
She examined the can, which was indeed rusty and had a hole in the bottom.
"It looks almost as if this were a Jar without Cookies," she said thoughtfully. "But you can put it over your head and pretend that it is midnight."
Tomorrow is Walk to Work Day, a perfect opportunity to stretch your whimsy muscles and see some strange things. According to the official website based in San Francisco, as few as fifteen minutes of commute-oriented walking count as walking to work, so there aren't many excuses not to do it (injured feet might be a valid one). You never know what could happen. Maybe Pippi herself will appear and reward you with a pepparkakor from her Jar with Cookies for your efforts.