It's a whole new week, and there are still no crosswalks on Second in Midtown.
This was actually only a minor bummer relative to the spectacle going on just west of the Canfield pedestrian bridge Tuesday afternoon. Crews of tree-trimmers were at work on the field next to the former Detroit Day School for the Deaf. The field was littered with trunks and limbs and leaves hither and thither. As I stood by, awestruck, a bicycling neighbor paused to offer some conjectures on the park's plight. "I think they're developing it," he said, gesturing to the vinyl village of townhomes across the street.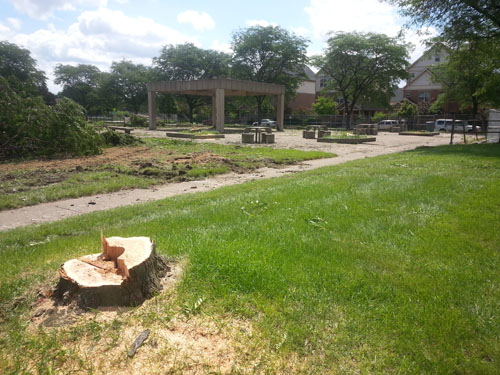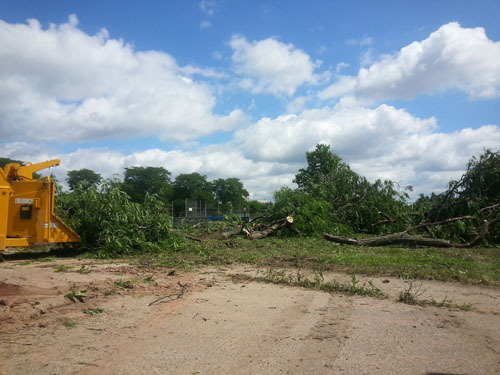 The field is used all summer for baseball games, and the adjacent recreation area, complete with quaint chess tables, concrete turtle, and pavilion, is a frequent site of big happy neighborhood barbeques. Personally, I've been enjoying my morning coffee with this turtle for the past nine years. The 3.2 acre space is owned by Detroit Public Schools. "If they're developing it, they haven't told us about it," said the kind DPS representative I spoke with, which doesn't seem unlikely in the slightest. Permission? Forgiveness? Bah. Just some tree-cutting, she said, as though turning to mulch every tree on the property were a regular operation. "Maybe they have some kind of disease," she suggested.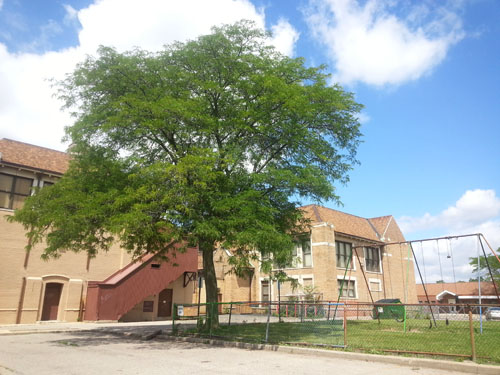 The dozens of tall black locusts populating the field seemed to have been in perfect health. The tree crews from Highland had no information on their assignment. "They just told us to clear out the trees," one worker said. "Maybe they're expanding the parking lot." At least with these reductive operations, crews can't leave their mark on Detroit turf as did the pavement-pouring outsiders who thought to imprint "SHELBY TWP" in Vinyl Village's new sidewalks across the street. Guess we're not in Kansas anymore.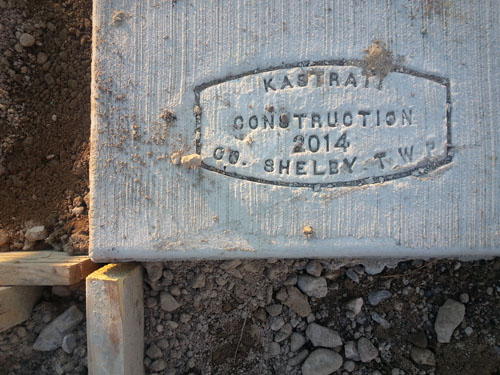 I feared the worst for this essential greenspace at Canfield and the Lodge, which could so easily go in the way of other recent problem parks.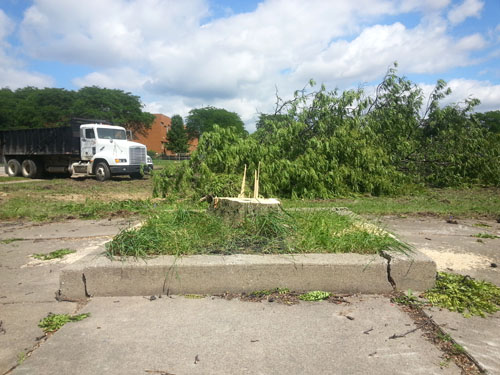 In a bright turn, rumors go unfounded. DPS leases the land to charter school Edmonson Elementary, which in turn leases an adjacent building to Woodbridge Community Youth. None of the three secretarial-types at desks in the Edmonson office had any idea that tree-trimming was noisily happening a few yards outside their door, but asking further, one employee knew of future work there. As we strolled outside Wednesday morning to see the ongoing devastation, he seemed excited to inform me that Woodbridge Community Youth has secured a grant for a new playground. It's unfortunate that these healthy, mature trees need to go so that new, kid-friendly nature can be installed, but the Edmonson Academy representative said the parking lot was actually projected to get smaller.
The new playground is in partnership with KaBOOM!, a Washington, DC-based nonprofit dedicated to addressing the nation's "play deficit" and "play deserts" by providing a place to play within walking distance of every child in America. Finally, some good news! No hints yet on when the project is expected to be complete. For now, tree removal crews will be out there "as long as it takes" to clear the site. Maybe they can use some of the resulting mulch on the new playscape, if real woodchips are an approved play substrate for the twenty-first century.
UPDATE: 1:11 PM
This is not a fun game of who's-got-the-turtle.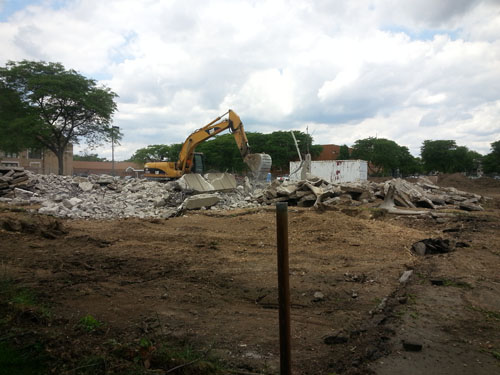 UPDATE: 07.13.14
A neighbor posting on the Woodbridge facebook group has unearthed this rendering of a new baseball field for the Woodbridge Eagles, set to be playable in August. Two weeks! But where is the playground?