It goes without saying that it's been cold this week. The polar vortex made a frosty, unwelcoming atmosphere that rendered any attempts to amble foolish, feeling not so much frigid as just deeply strange. Who can even remember the last time they took a walk at -11 degrees?
A likely species flourished in the elements, however. Snow creatures materialized with surprising force. Here are some of Detroit's heartwarming efforts.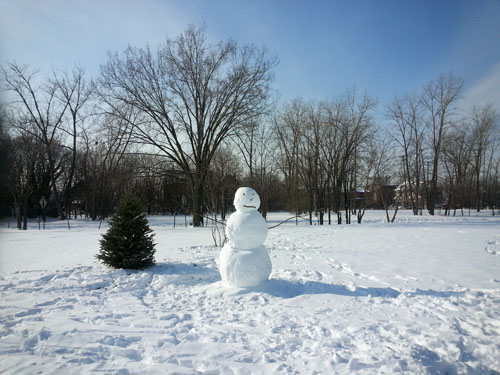 Between Monday and Thursday, over a course of 9.67 miles, there were a total of 14 snow sculptures visible in the greater Midtown area. This makes for an unexpectedly dense 1.45 snowthings per mile, even despite bitter windchills. The tally was limited to snowthings accessible from sidewalks and alleys, but it appears that most residents had the altruism — or showmanship — to locate their creations in front yards for all to see.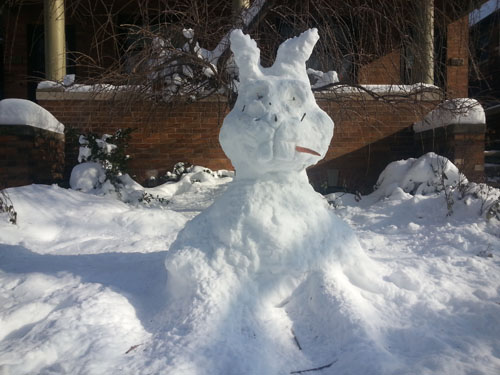 No small number of fire hydrants were masquerading as attempted snowthings, only to be revealed at a second glance as the imposters they were, sneering with the same metallic yellow grin underneath their white cap.
Visiting places where there are often children playing in fairer seasons, it was surprising to find absolutely no snowthings. It seems that the brave creators of these large and sometimes elaborate sculptures were 'kids' of a different demographic. This one, especially, lacked sufficient modesty to be well-suited for a younger audience.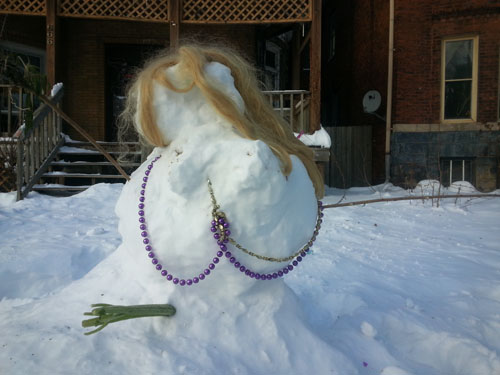 In many cases, snowthings were left unfinished, as though the hands putting them together got too cold and went inside.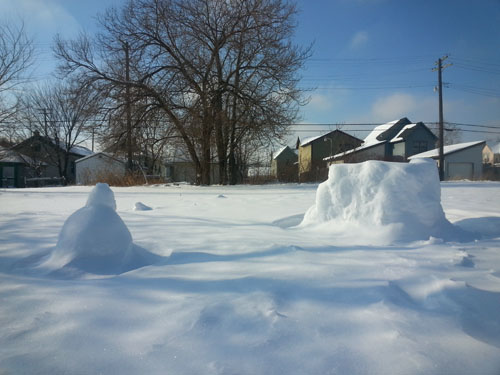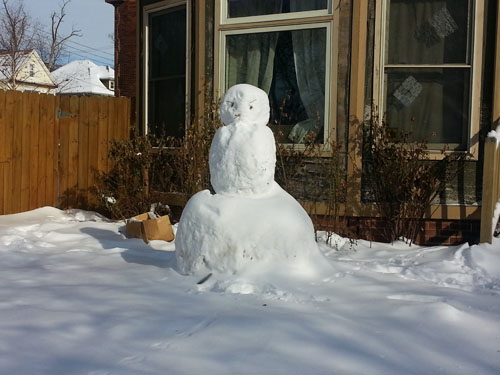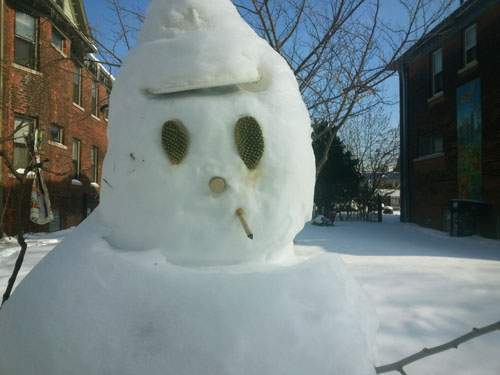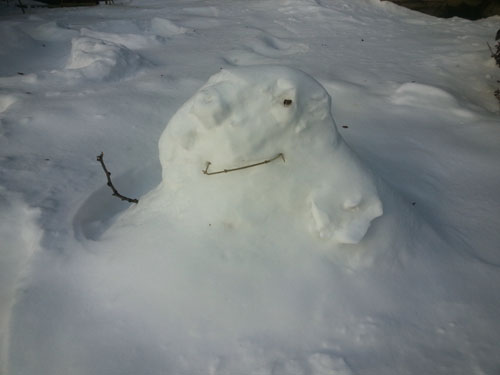 Passing by corners memorable for their charming snowmen of yesteryear, it was a delight to find their progeny alive and well, like this friendly face at Second and Willis.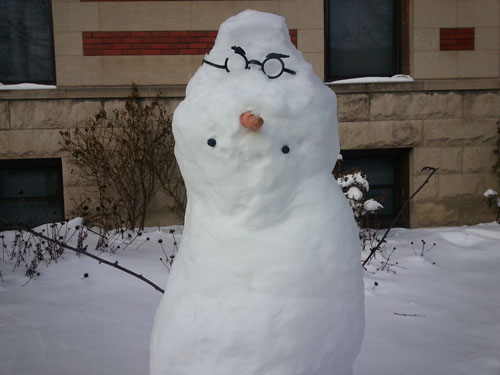 At the end of the day, the award for best snowthing did not go to a rabbit, a buxom bear, a miniature igloo, a man, a woman (or both), but to the ingenious snow carrot-holder! Or is this a porcupine under all those quills?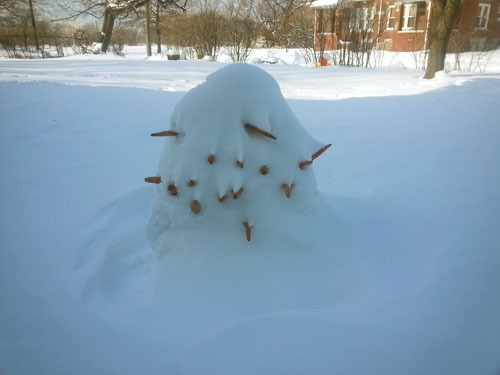 It's fitting that the word of the day is 'wamble,' which sounds exactly like the kind of rambling that hapless sloppy snowmen might do this weekend as they melt their way back to where they came from.