In A Field Guide to Getting Lost, Rebecca Solnit, author of the insightful and highly-quotable history of walking Wanderlust, recalls in a chapter on urban abandonment filming a movie set in a vacant, crumbling hospital. On the ribbon of a prop she was making, she embroidered an absurdist proverb from the Vladimir Nabokov novel Pale Fire that her aunt had given her a few birthdays before. It said, "The lost glove is happy."
Around this time of year, signs of the human hand doing its work on the environment are plentiful. On these cold days when lone sodden gloves populate the streets, clustering gloomily near bus stops, the proverb is a heartwarming thing to keep in mind. As we look into the new year with optimism, making improbable wishes and resolutions, it's an important reminder to look on some bright side of things, however strange. As Nabokov's narrator comments in the Pale Fire foreword, "Now 'happy' is something extremely subjective." Maybe the lost glove really is happy. It certainly is free.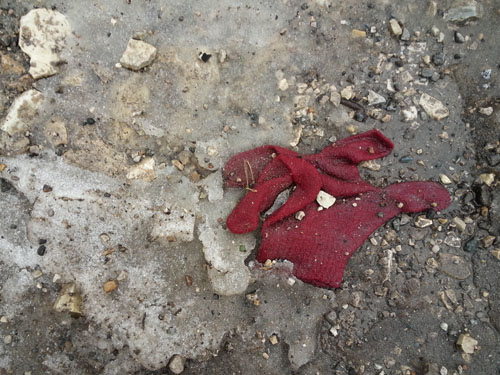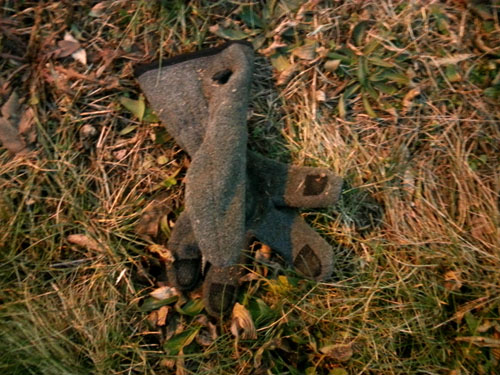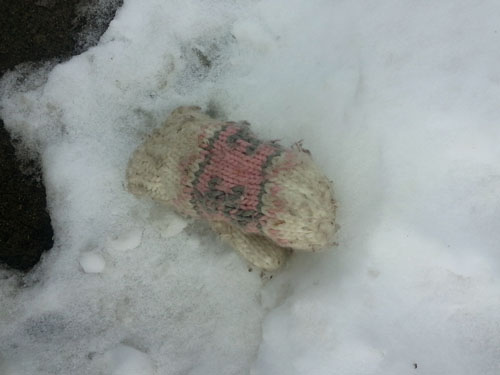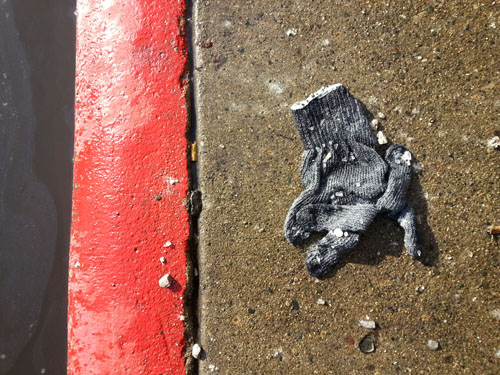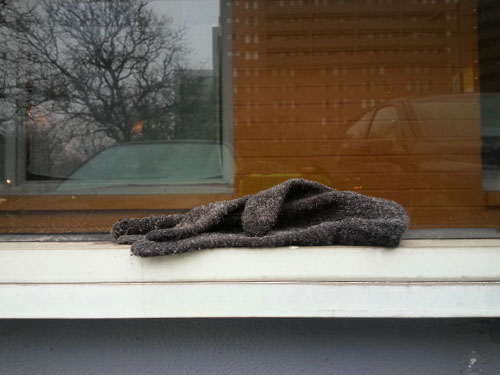 It's uncertain what this implies for the lost hats and scarves, among other things, but we can hope they're happy too. The glasses don't have to be rose-colored.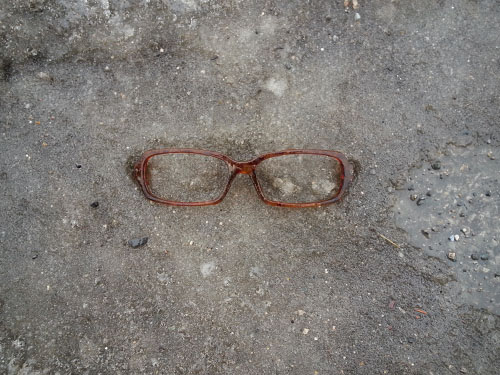 Happy New Year!