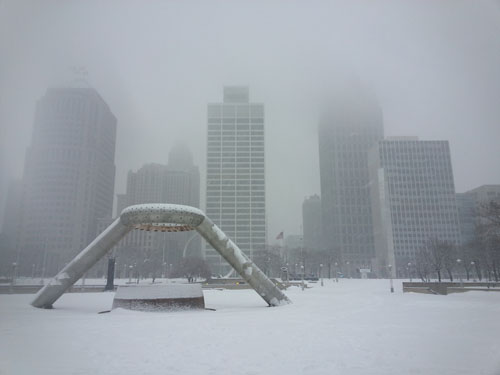 Thank you, intrepid ramblers! Snowpocalypse be damned; this weekend we walked right into the polar vortex. We met in the deserted Guardian Building lobby and traipsed through the drifts downtown, covering something like a 4.5 mile jaunt for which most ramblers were surprised to find themselves overdressed as temperatures graciously hovered near freezing.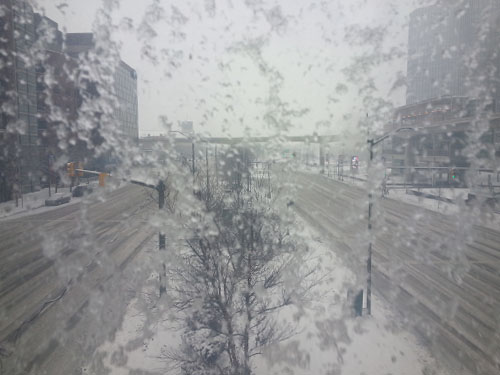 We cut through a number of buildings, exploring interior and exterior spaces connecting various destinations, following an excellent route planned with historic preservationist Timothy Boscarino and Joe Krause of Backseat Detroit tours, whose knowledge of the city may be as vast as the city itself. You can also catch up with Joe on select Saturday afternoons when he guides walking tours for D:hive.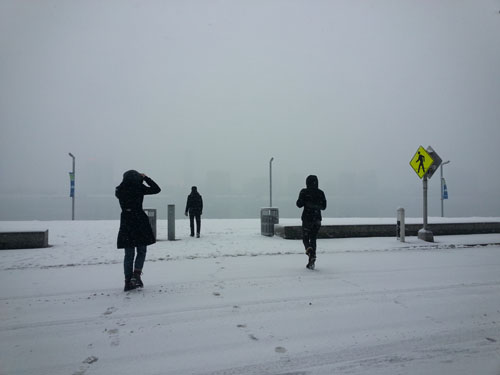 The elevated tubes at the Millender and Renaissance Centers gave us shelter and perspective as we made our way to the riverfront, an essential stop in any downtown sojourn. The only ship in our foggy field of vision was a motionless freighter, waiting out the storm. Ramblers worried about a lone family of ducks whose runty offspring were bravely surfing the icebergs.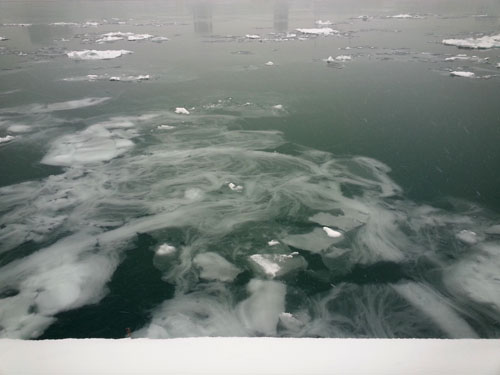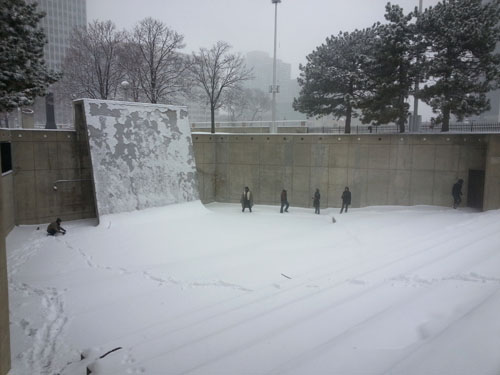 We squiggled through the deeper accumulations in Hart Plaza, untouched by buses and business as usual. Finding the snow imperfect for sculpting snowmen, a halfhearted snowball fight broke out.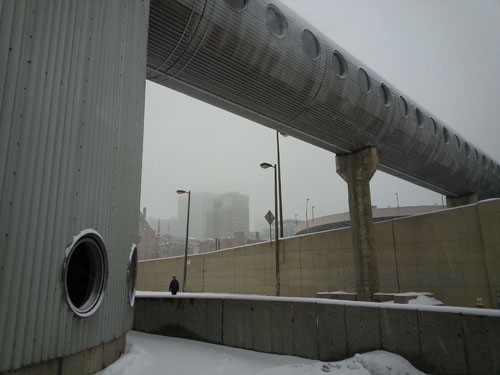 Aiming to traverse as many tunnels as possible, we were foiled by locked doors at Joe Louis Arena, which was just as well, judging by the scent making its way out of the window grates. Intentionally or otherwise, we made a fairly complete survey of every set of stairs in the area.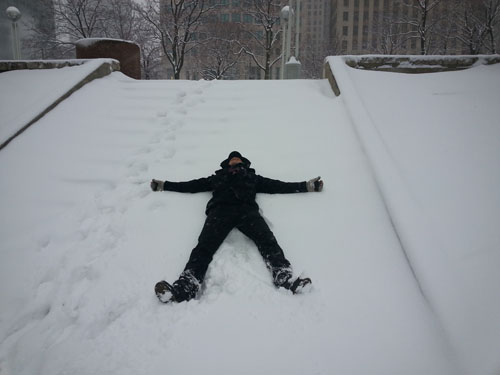 After some alleys and a visit to Capitol Park, the ramble ended at dusk, with 50% of ramblers in favor of looping back to Lafayette for consolation coneys and pie, the whole group disappointed by the dearth of establishments open and ready to serve them hot coffee during the ramble. We were undoubtedly the snowiest patrons there this slow evening.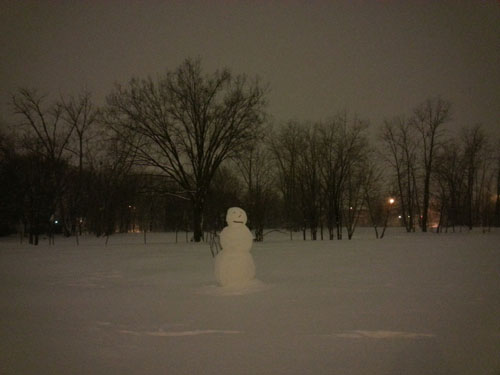 Rambling home later in the night, I happened upon success where earlier we had failed — a snowman stood in the middle of a field, wearing an uncertain expression as the wind gusted mightily.