Addressing Wayne State after the death last week of a law student whose body was found near the Packard Plant after being transported there from campus, university president M. Roy Wilson said:
Most people feel very safe walking around our campus. However, even if you do not feel threatened, you should still exercise caution, and consider taking advantage of our Safe Walk program, particularly if you are alone after dark. Call 313-577-2222, and officers will either monitor you on camera until you reach your car or your campus destination, or escort you personally.
Who knew? As it turns out, this useful and undoubtedly well-intended program has existed for eight years, the "most underutilized service" offered by the Wayne State police, according to Lieutenant Scott, who monitors crime statistics and sends out the monthly CAMPUSWATCH email.
The program is simple: call the Wayne State police, let them know where you are and where you're going. Depending on location and availibility, either a cadet will come to escort you on foot, or, if no cadets are available, a uniformed officer in a marked car will come drive very slowly behind you until you arrive safely at your destination. "Official policy is, we're supposed to watch you walk," Lieutenant Scott explained, and usually they do. "Unofficial policy is, hop in the car and we'll take you where you need to go." With some places on campus "it can take some time, you know, to watch you walk." That's why, he said, driving is easier. "It frees us up faster, but it's basically whatever you want."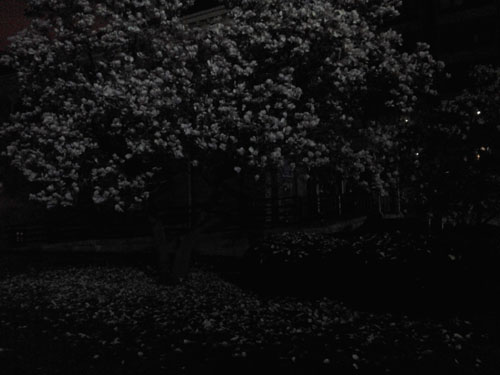 If nobody knows about the program, who uses it? Since the reminder after the law student's death last week, pedestrians have requested about seventy SAFEWALKs. To how this compares to averages for the program, Scott responded that they don't really keep track of numbers for it, or a breakdown of student versus faculty use. "People need us, we're there for them. That's what we really care about," he said candidly. Being there for people is more challenging than it sounds. One of the most frustrating reasons for low awareness is that the police just can't get the word out. "We used to talk to each incoming freshman class during orientation, but in the past few years they won't let us. Some upper-level administrator decided that students didn't have time." The priorities set for students are questionable if time can't be made for a quick presentation on campus safety at a university like Wayne State.
Retracing our steps to the means of monitoring pedestrians, the omnipresent cameras mentioned in Wilson's statement may not be as creepy as they sound. The use of cameras isn't actually very common, and depends on where you are and where you're going — and in how much of a hurry you are to get there, another officer added wryly. "In some cases, we can follow with PTZ — pan-tilt-zoom — cameras, but we don't say we can watch you walk on camera if we can't see you all the way there, if there is any kind of obstruction." Due to incomplete visual coverage of campus, most service is rendered in person.
If officers can watch students and faculty walk around campus, can they not also watch those who might be preying on them? Sometimes, but not always, Scott said, sidestepping the matter of the camera feed's helpfulness in preventing crime or identifying criminals. Whatever their use, the department is vying for more cameras, and perhaps more usefully, more awareness in the university community.
It would be nice to see this program publicized, even just with some information posted on the Wayne State police department site. It would be better yet to have it expanded to something a little less onerous, less stigmatized, less wholly motivated by grim fear. Calling to get a walking buddy on campus is a fine idea, but less so if the buddy pads along behind you on four wheels, weighing a few tons and taking up the entire sidewalk. A volunteer-based campus walking network could help students meet and relate to one another, all while taking a fresh air study break. That, or give criminals an easier way to nab five iPhones at once.