It's easy to read stories about bad things happening elsewhere, to other people, and dismiss their purported improbability. Really, the dangers of walking and texting resulting in a disfiguring accident?, you think as you stumble along. Surely not for me.
Here is a courageous and humbling account from Wayne State University professor Geoffrey Nathan of his walking injury earlier this winter. It can happen to you, too, pretty much right in your own backyard. Perhaps even on your own concrete planter.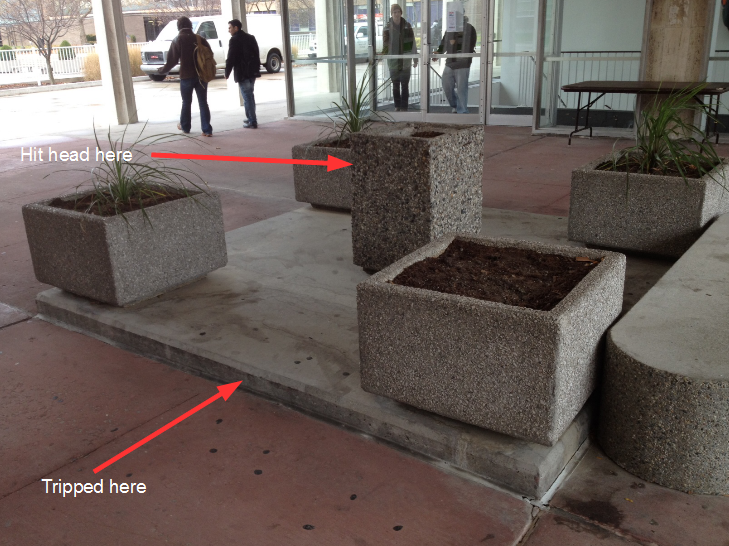 "But the 'take-home' is very simply–don't text and walk. It's dangerous. I could have been badly hurt, not just 'defaced'.

End of lesson for today."
Read the rest of "Don't walk while texting (or emailing or browsing…)" and proceed with caution!