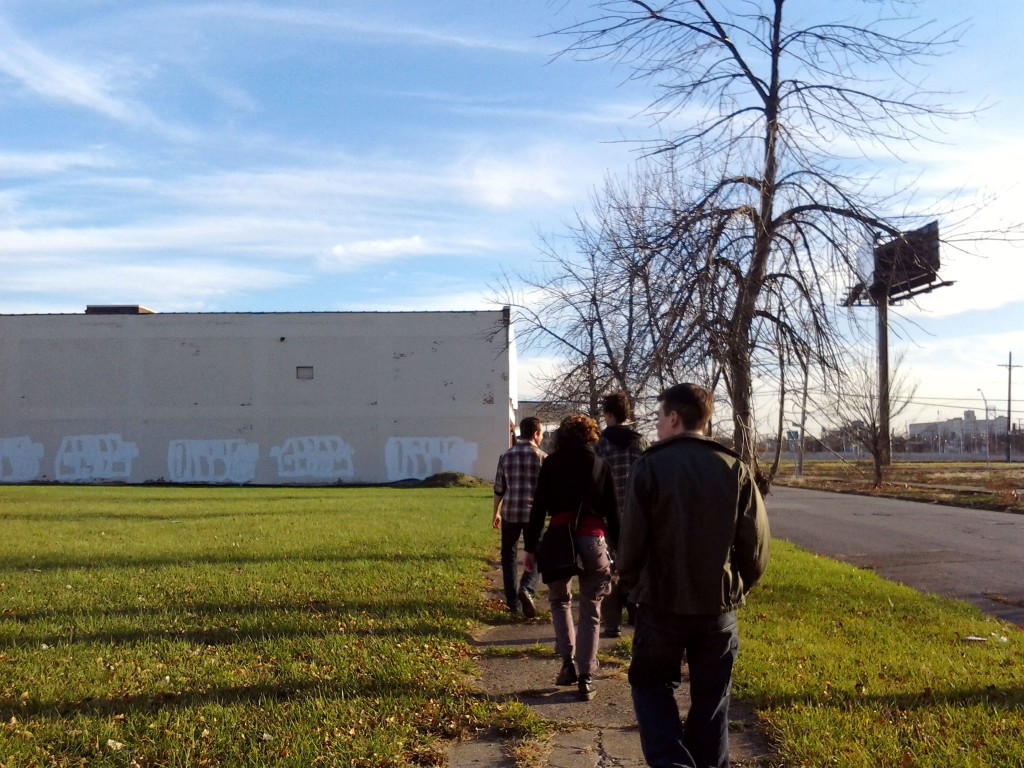 Warm thanks to all who rambled with us this weekend! The weather was unexpectedly lovely. We convened in Scripps Park at 3:00 and enjoyed a modest southerly circuit. At the riverfront we sunbathed momentarily and admired the willows, the sinkholes in the concrete, the typeface of the United States Post Office sign. We then headed north, winding through Corktown, past the train station, and paused for refreshments at Astro Coffee.
We used a pedestrian bridge, innumerable sidewalks, some roads and fields, and one forlorn playground. We only met one dog, and only one person that we know of trod through dog poop.
We saw the usual amount of outdoor art, and one cardboard box full of salad (no dressing) that may or may not have been a part of art.
While we were out, we talked enthusiastically about future walks. For those who were unable to make it on Sunday, don't worry — we will be rambling again soon.